Awake Time Overview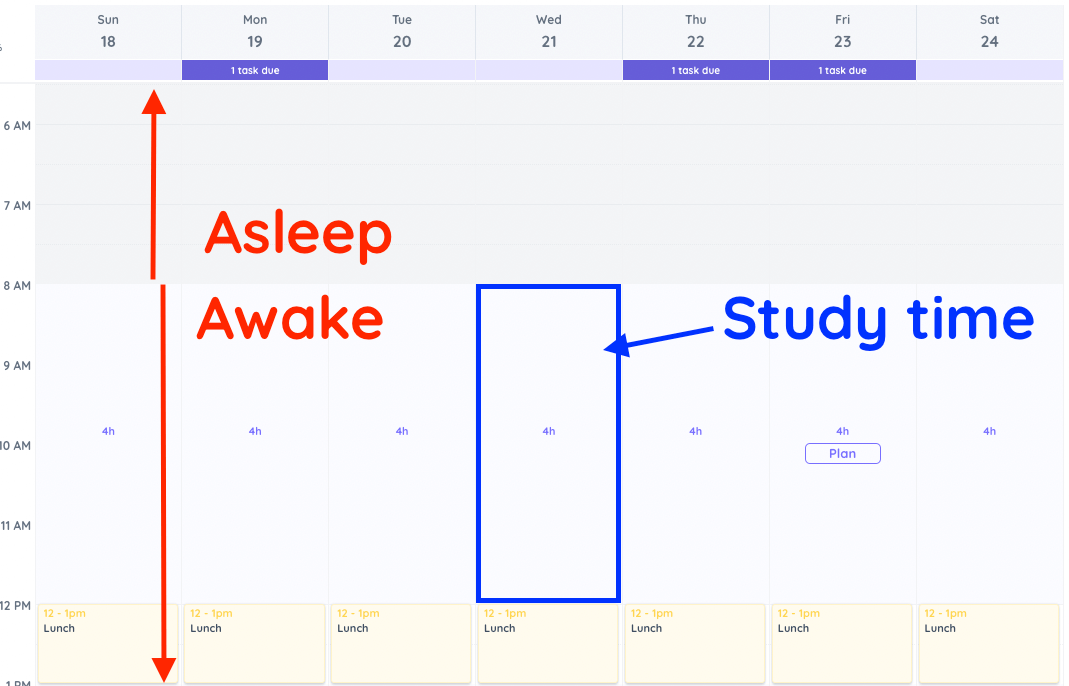 Awake Time defines the parameters of where Shovel will find available study time. The Calendar will show light areas when you are awake and gray when are asleep.
You can still schedule anything you want within the gray areas, but Shovel will only find and calculate study time within the white areas.
Adjust Awake Time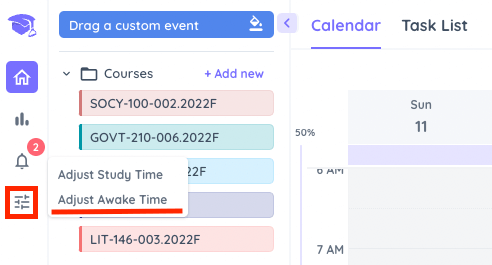 Access the Awake Time page from the "adjust" menu icon in the left sidebar. Select Adjust Awake Time.
You can adjust a single date or all of the same days going forward by dragging from the top, bottom or moving the entire bar by clicking and holding.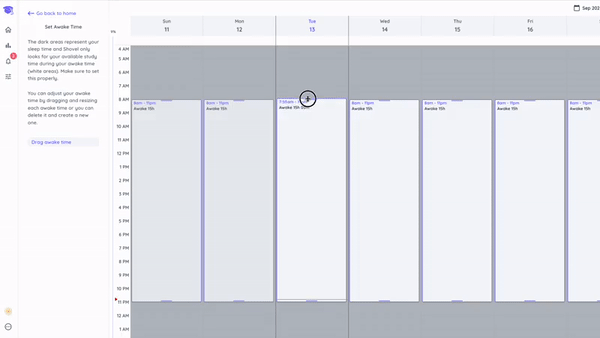 The Awake Time page can also be accessed directly from the Calendar by hovering over any grayed-out sleep time and clicking on the Adjust Awake Time link.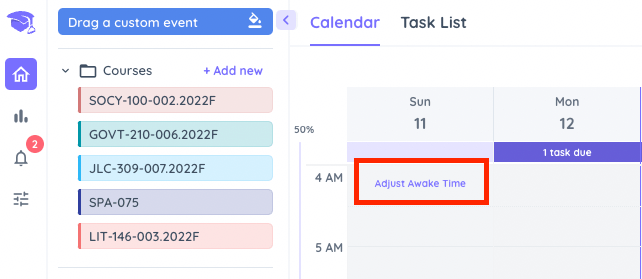 Try to establish a consistent routine to have the most accurate study plan that you can.